About Les Collons...
Les Collons is a busy ski resort in the Swiss Alps, with some of the best skiing in Europe.
In the summer the main ski lifts are still operational for use by walkers and hikers.
The skiing area: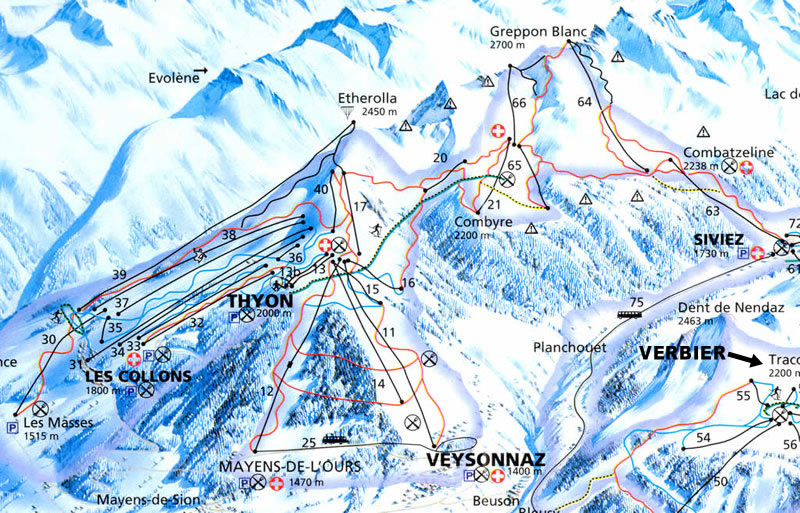 The village includes:
two small supermarkets
a boulangerie
a patîsserie
two small nightclubs
several restaurants and hotels
a number of bars and pubs, including an Irish pub
See the links page for links to websites with more information about Les Collons and the surrounding area.